Successfully operating in the Italian and foreign real estate market for many years we have a developed a portfolio of luxury properties which reflect the rich and diverse tapestry of Italy. Focusing on authentic and characteristic properties brought us to the attention of the celebrity world and we feel honoured to be trusted to use our discretion and experience to locate and match the needs of a few international personalities. We offer the same tailored service to all our clients, we listen, identify your needs and locate luxury properties matching your criteria. It's a partnership and we work with you every step of the way before and after the sale.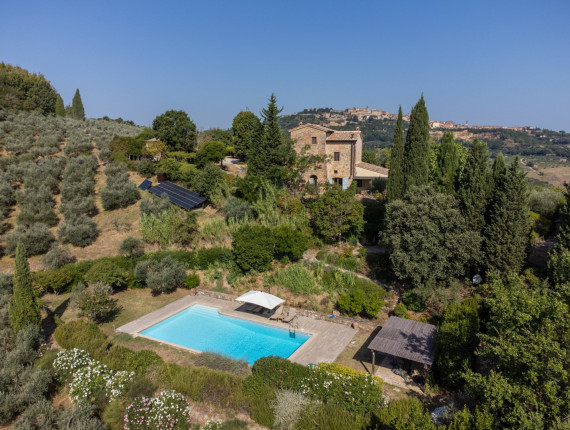 The excitement of a property purchase can quickly leave you feeling jaded by the numerous procedures and paperwork. Every property listed with us has been viewed by us, every seller met personally, and using our experience we endeavour to anticipate and collate everything needed for a smooth transaction. Benefit from our expertise and access to our expansive network of local professionals. We are committed to working with you through the process from the first search of your selected property to the signing of contracts and beyond.
• Property visits with professional technicians who will give an estimated cost of the works;
• The Apolloni & Blom Agency is committed to finding the economic agreement between buyer and seller;
• Drawing up the purchase proposal;
• Drafting and registration of the preliminary purchase and sale;
• Assistance in applying for a mortgage and residency;
• Interpreting and translation service;
• Complete assistance until the date of the notarial deed;
• Legal, technical and fiscal advice for the purchase;
• Structural technical consultancy with possible expertise;
• Advice on home insurance;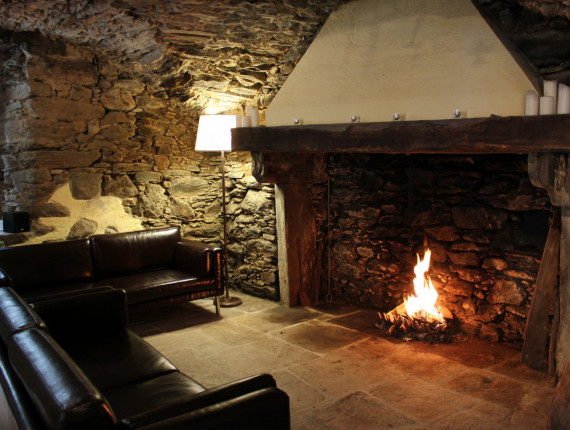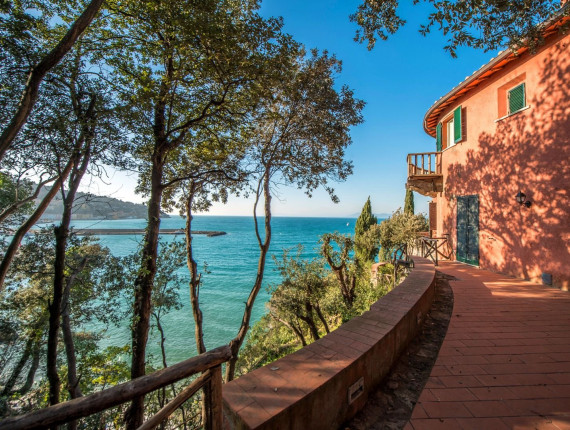 • Setting up accounts for gas, telephone, internet, electricity and water.

• Show you where to buy furniture and generally where to shop in the area.
• Provide you with an immediate address for mail in the beginning.
• Set up a Bank account for utilities.
• For 6 months after the purchase, this after sales service is included in our fee. This allows you to concentrate on moving in and proves our integrity and commitment to you.
Other services on payment:

• Translations to help you with administration for local authorities like Tax Office, Municipality, and offices.
• Assist you with applying for residency.
• Administrative and cadastral practices.
• Consultancy for interior design, furniture and exteriors (garden design).
• Assistance with design, renovation and restoration.
The FIRST CONTACT generally takes place via email with the seller sending photographs and a brief description to give our staff the idea of the property we are going to deal with.
The SECOND PASSAGE includes a visit by one of our consultants. On this occasion will be made at our expense a photographic service (with an exclusive mandate) and will be signed and agreed with the Agency. It is therefore important that at the time of our first visit the property is presented neat and clean in all its surroundings. It will also be the seller's task to make us find, at the time of the visit, a copy of the documentation of the house.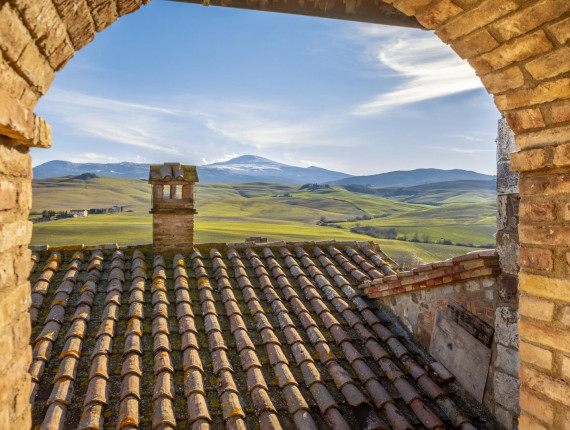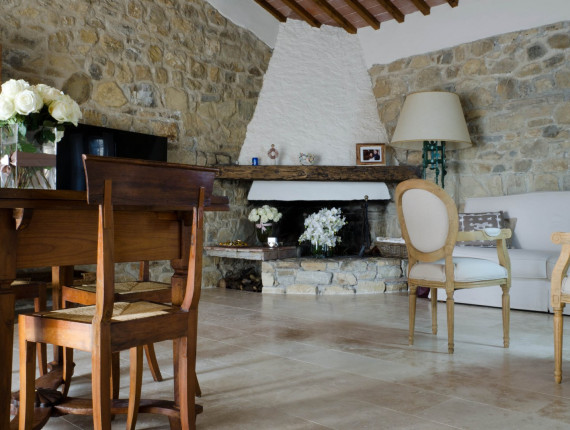 Documents Required for Sale
- Signed privacy form in order to authorize the listing of your property on our website and portals;
- Signed mandate to sell;
- High resolution photographs made by a professional photographer, or we provide you with our photographer, with a cost to agree upon (for exclusive mandate to sell, our agency offers a photo session, drone video and 3d tour for free);
- Identity document and Italian tax code of the owner(s), address of residency;
- Previous deed, when you acquired the property;
- Name, telephone and email of your geometra/architect;
THE FOLLOWING DOCUMENTATION CAN BE SUPPLIED BY YOUR GEOMETRA/ARCHITECT:
- Energy certificate or energy performance (ACE or APE). Needed by law to market your property.A boiler maintenance booklet is also needed. Once a year a boiler must be checked and signed off;
- Land registry floor plans, land registry title deeds and land map with outlined borders;
- Copy of "agibilità"- certificate of approval for occupation;
- Copy of certification of the plumbing and electric appliances/systems. (Or certificate of correspondence of the appliances/systems);
- Copy of permits issued by the municipality (dia, scia, planning permission), copy of any amnesties issued by the municipality. It will also be required with an urban planning and cadastral compliance report, drawn up by your geometra/architect. This is mandatory for the signing of the notarial deed. We recommend you to ask for it at an early point;
The services of the Agency such as: photographic book, acquisition of documents, property valuation, realization of the property card translated into English and Swedish, with its inclusion on all sales channels and periodic newsletter are totally FREE!
All the properties acquired by us are treated in the same way and everyone is given the same visibility on the Italian and foreign markets.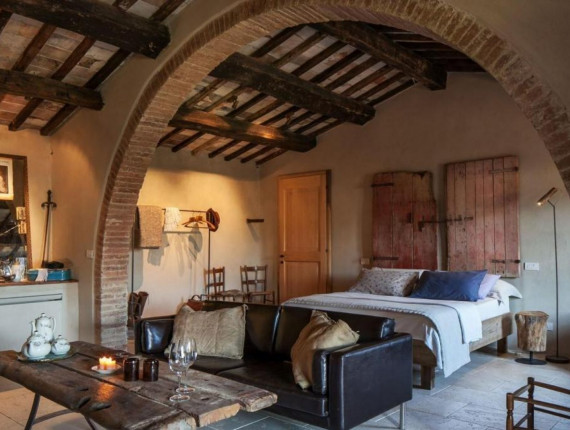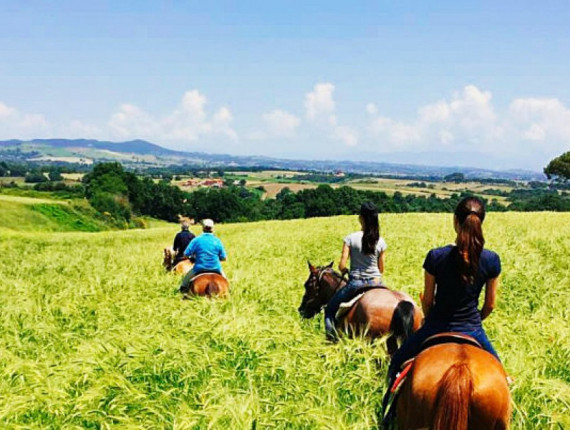 In Umbria and Tuscany there are several activities you can do:
Horseback riding:
Several Horse farms that offer both short and long rides on horseback. A true nature experience for beginners as well as the more experienced! In Umbria, near Città della Pieve is the Associazione Sportiva – Great Horse Spirit, call for more info tel +39 328 7385787 or visit (www.greathorsespirit.com).
Another horse farm near Città della Pieve is Azienda Agricola (www.ilfelcino.it), please visit their website or send us an email.
A special experience is [ "Natura e Cavallo" ] , where you can ride at night or at dawn! it is necessary to book in advance, for info@naturaecavallo.it or tel +39 329 792 47 83 . The farm is located near Paciano.
Ski-ing:
Tuscany actually has it's own ski resort, Monte Amiata. This mountain is 1,700 metres high and it can be up to two feet of snow if it is a fairly normal winter. Here there are twelve slops and six ski lifts, A ski rental and restaurants. which serves traditional food and local wines, paired with a fantastic view, highly recommended!
The locality of Abetone, located at 1388 meters above sea level, is the center of the homonymous tourist area; Abetone is undoubtedly the most famous and sought-after mountain tourist destination in Tuscany, both in winter, thanks to its 50 km of slopes and many ski lifts, and in summer, thanks to the numerous paths that allow long walks (trekking) in the midst of nature and splendid landscapes that Abetone offers.

If you want to go skiing in the Alps, it takes only 6 hours by car or train, [ Bolzano in the Dolomites ].
Cooking classes and more:
https://www.favolosocatering.com/our-vision

E-bike rental: